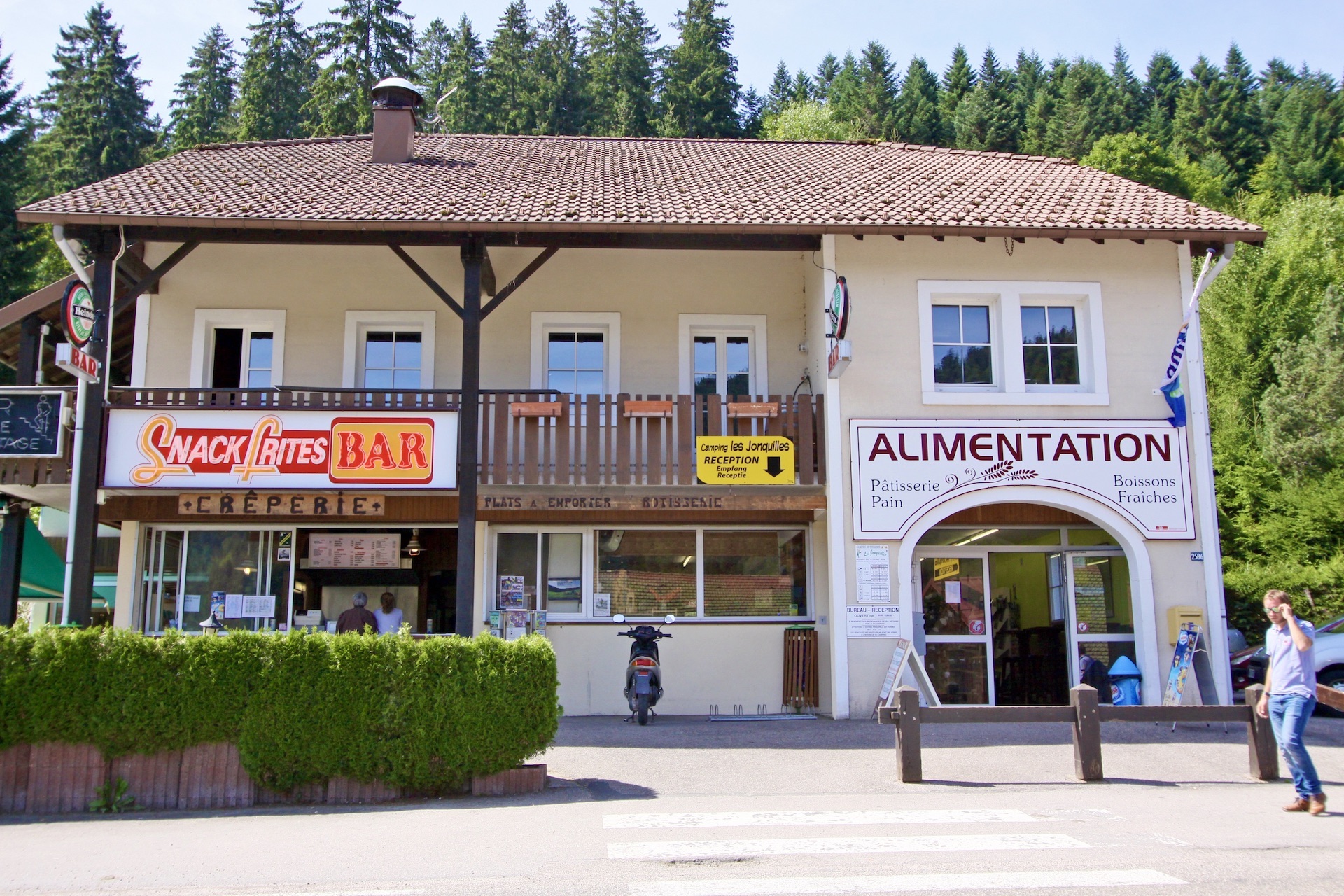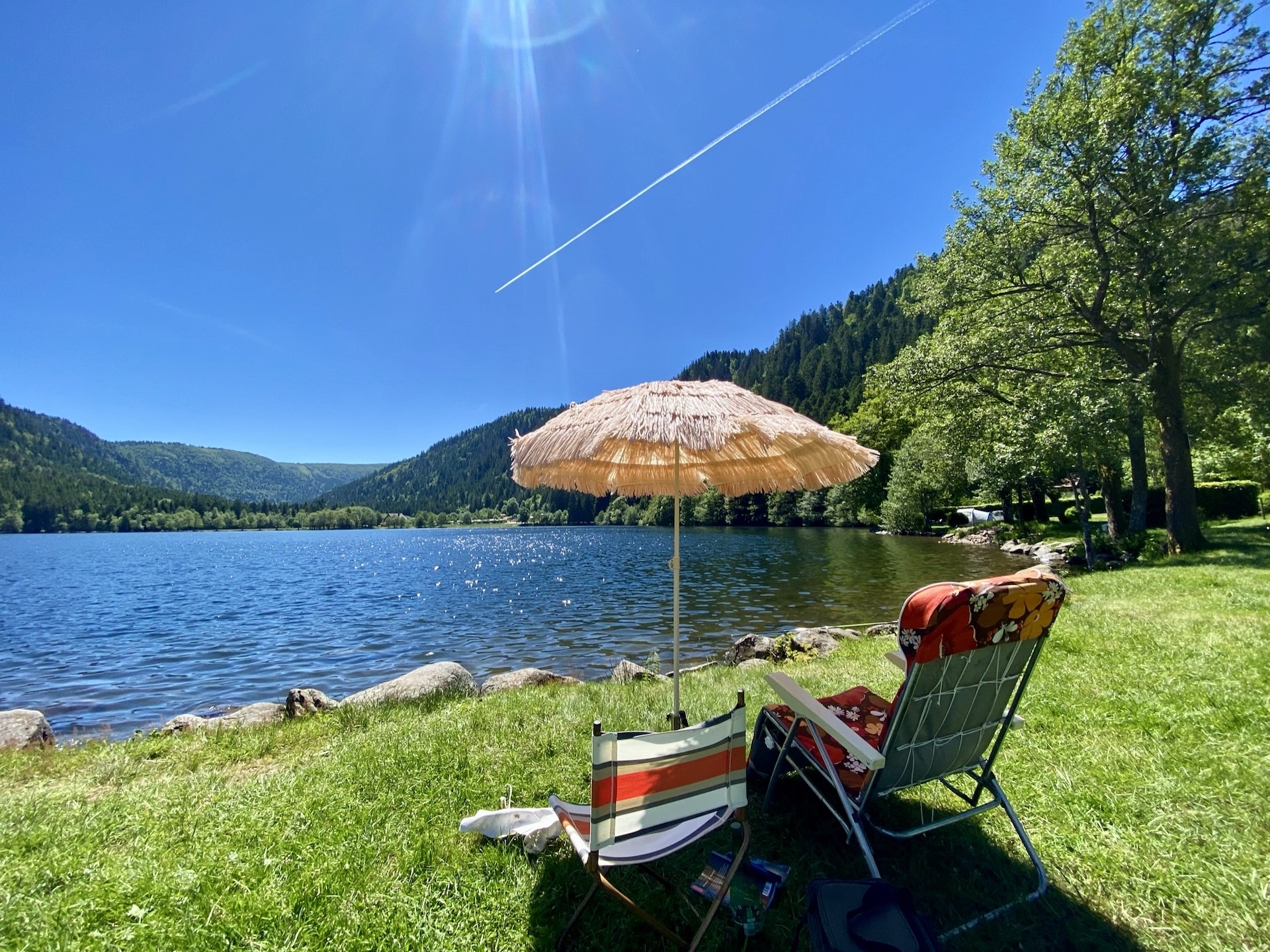 La réception l'épicerie et le bar snack du camping
Ambiance tropicale au bord du lac
WELCOME TO THE VALLEY OF LAKES IN XONRUPT-LONGEMER
From April to October, thousands of people come for a weekend or for several days to the Jonquilles campsite in Xonrupt-Longemer.
Nestled in a splendid green setting, bordered by forests, mountains and lakes, Xonrupt Longemer has many faces and offers a remarkable natural site with undeniably picturesque charm.
At the crossroads between Lorraine and Alsace, on the edge of Lake Longemer, Les Jonquilles campsite, a nature campsite without mobile homes, is the ideal place to discover or rediscover the Vosges mountains. Just a few minutes away; Gérardmer, Pearl of the Vosges and nucleus of the Valley of the Lakes, offers a multitude of activities and ideas for outings.
TEASER CAMPING LES JONQUILLES
A day at Camping les Jonquilles in Xonrupt-Longemer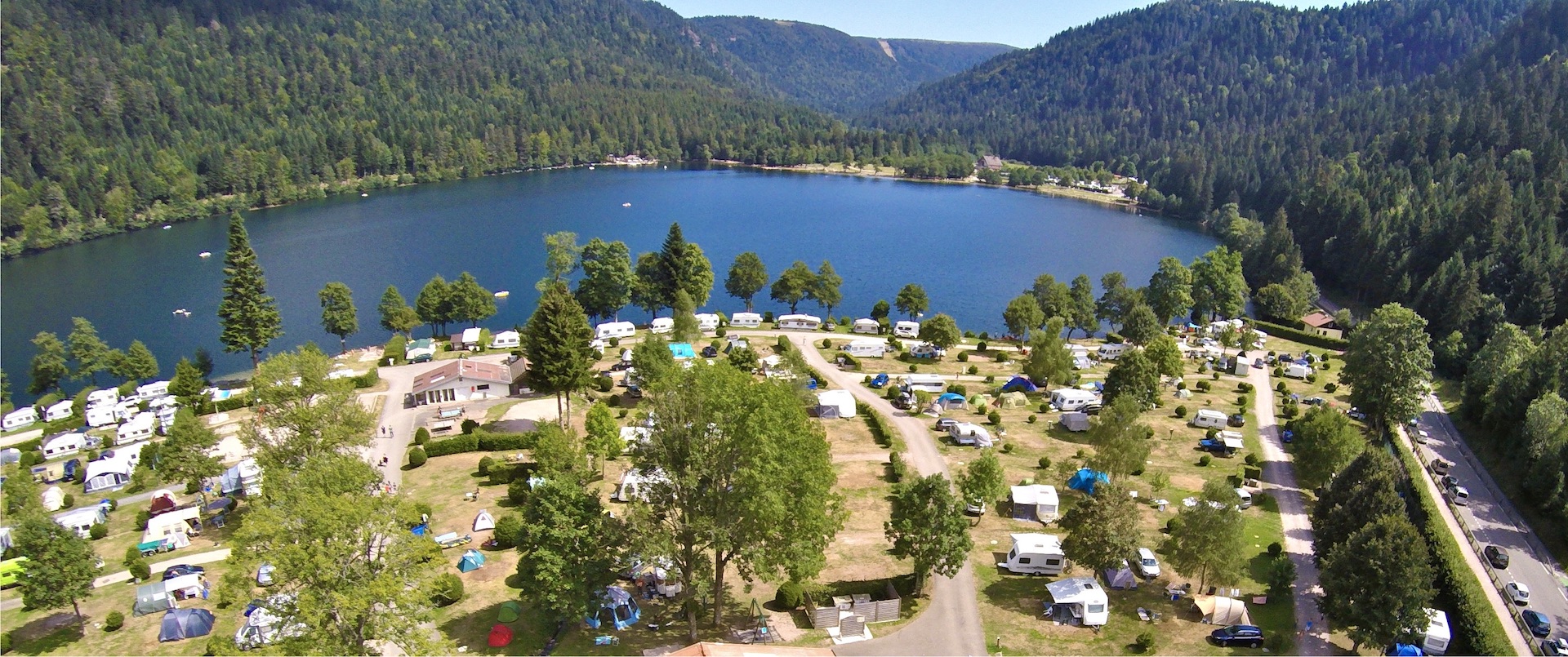 Live weather with a view of the campsite, in the background the Lac de Longemer and the Massif du Hohneck